If you've ever wanted the power of slow-motion vision, just hover a glass of any colored beverage over your favorite couch. Want time to slow down even more?… Let that glass go.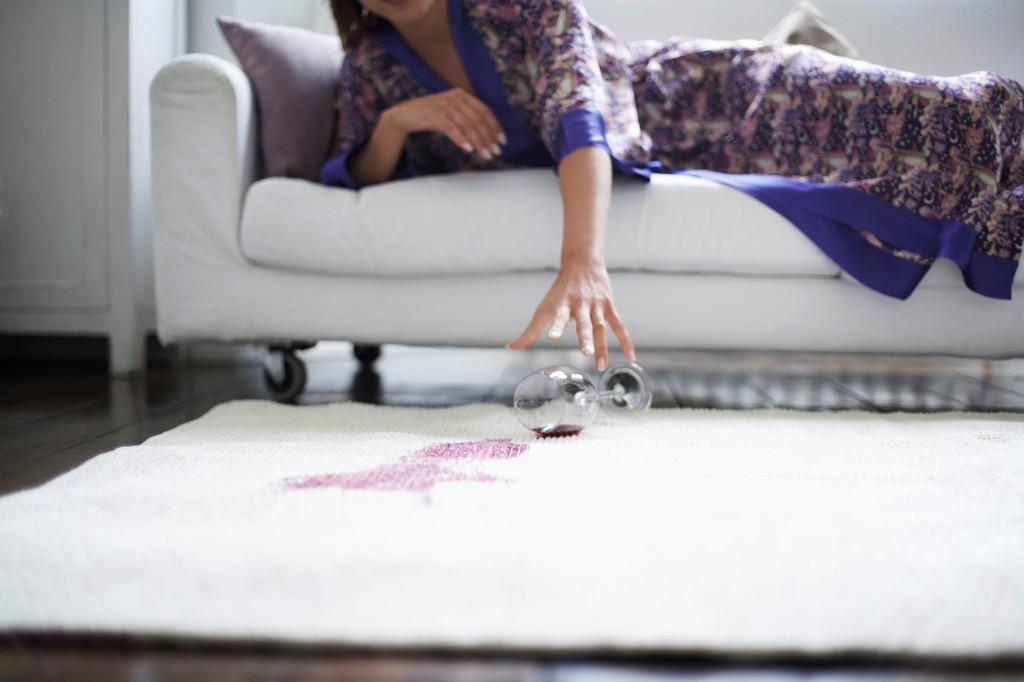 The aftermath of spills can be unsightly. They are also enigmas when is comes to figuring out the best removal solution. There are many old wives tales and tips for stain release, but we're going to tell you the best method without lasting, damaging effects.
"Stain removal" is perhaps an inaccurate term, as what you really want to accomplish when trying to get substance off the fabric is a transfer. To do so, get a white towel or cloth (so you can best see the results) and push down directly above the stain. If you are able, take a second towel and place on the underside to capture any downward release. As anxious as that red wine or pomegranate juice may make you, it's important to stick to blotting only, never rubbing back any forth, as this merely spreads the stain further. Keep at blotting until the liquid has been sopped up to the best of your ability.
By blotting, you have increased chances of success by limiting it to a surface stain. It may be tempting to fall back on that old family remedy, but that merely fuses in with the stain and may result in duller, yet still noticeable marks. Now you are looking at removing two culprits.
Next, walk away, grab a phone, and call your local reputable carpet/upholstery cleaner (preferably us!). As they say, some things are best left to a professional, which is perfectly applicable here, as each stain requires different techniques and solvents that our team has spent years training in, practicing with, and continually elevating their level of expertise. This doesn't mean we have a special arsenal of harsh cleaners… in fact, all of our products are environmentally-friendly and safe for immediate re-use, even for children and pets. What we aren't keen on; however, is plastic furniture coverings, so we started a StainAway program, where we are at your beck and call for stain removal services for an entire year.
This is your home, so live in it! We're just here to help you uplift the evidence for those oops moments.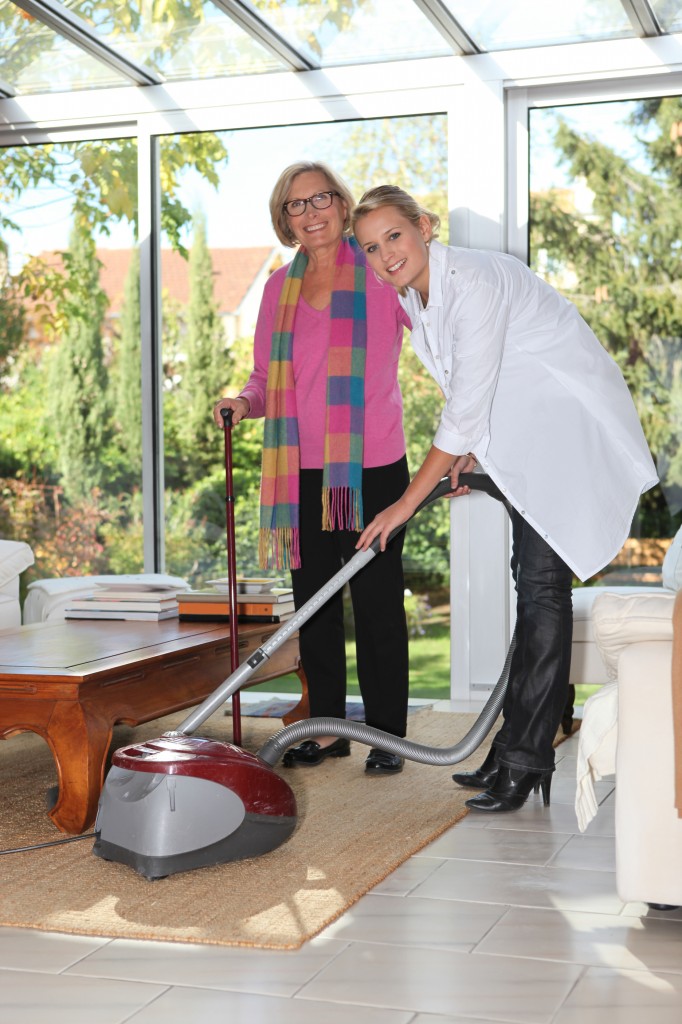 These days, we're definitely more wellness conscious: we'll spend more money and time researching the perfect organic foods, chemical-free beauty and cleaning solutions, and fears of germs or other pests. Yet, some of the greatest impediments to a true all-natural lifestyle can be found right underneath our feet.
Each year, your rug can accumulate several pounds of soil (talk about unwanted weight gain). More than likely there are other unwanted guests burrowed in there including skin flakesc, dust mites (who happily thrive on carpet dust d ), bed bugs a, and ill-causing germs such as norovirus (the virus that causes the stomach flu), which can survive on an uncleaned carpet for up to a month or longer b.  This list doesn't even include the additional grime shoes drag in each day.
This hardly sounds like the playground where we want to mingle with our kids and pets. Regular vacuuming can help, but the Environmental Protection Agency (EPA) recommends a professional cleaning every six months to help keep a clean and healthy foundation. The good news is that this is where Rugsies can help!
You may envision our facilities as an extra large backyard equipped with a clothesline where we beat your hanging rugs with a broom, but we assure you our processes are much more sophisticated. In fact, we'd say it's more like a spa for our wooly, looped, and exotic clients. Our processes are not only clean, but EPA-friendly, and oh-so decadent.
In most cases, we can clean your items directly at your house without moving around your furnishings. However, some specialty rugs need to be taken (complimentary) back to our facility. Arrival here begins with a pre-inspection to identify the particular fibers, dyes, soils and construction and the best corresponding care practices. After reviewing the rug for special conditions, we then reconnect with you for approval to perform the determined scope of work.
Before the washing process is even started, we tackle dry dust first. State-of-the-art equipment using compressed air safely and thoroughly evacuates dry particles (avoiding muddy results once washed). We then treat the rug with enzymes and pre-test the colors for bleeding and running. After all, dust and grime is the only thing we aim to lift, not your rug's beautiful colors and patterns.
The authentic hand washing is performed in a submersion bath with underwater compressed air for a "jacuzzi like" effect and gentle agitation. We make sure to wash the top and bottom of every rug. A complete rinse of both soils and cleaning agents allows us to achieve near drinkable rinse water conditions.  We then put the rug through the centrifuge fuse to extract all excess water before moving onto the drying process. Incorporating natural sun light in our controlled atmosphere drying room adds to the efficiency and speed of the drying stage.
No rug is sent off without a proper post detailing. Our quality control department ensures that the rug has been cleaned properly and all foreign matter and final spotting has been removed safely with consideration towards the fibers and dyes. Our technicians also comb out all the fringes and properly detail any other ornate touches.
We are not in the business of cleaning rugs. Rather, we aim to help provide happy and healthy homes by ridding you of unwanted house guests. Following proper maintenance not only significantly extends the lifetime of your rug, but it quite possibly could contribute to the extension of your own, or at least the quality of it.
For a complimentary quote, please visit www.rugsies.com or call one of our customer service representatives at (305) 867-3279.
Sources:
a American Lung Association. "Your Carpet and Indoor Air Quality." Accessed: July 30, 2009.
b Bakalar, Nicholas. 2003. Where the Germs Are: A Scientific Survey. Hoboken, NJ: John Wiley & Sons, Inc.
c Tierno, Philip M. 2001. The Secret Life of Germs: Observations and Lessons from a Microbe Hunter. New York, NY: Pocket Books.
d Woodward, John. 2002. What Lives under the Carpet? Hauppauge, NY: Barron's Educational Series, Inc.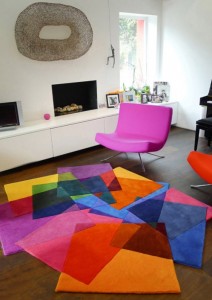 Rugs are perhaps the most under-appreciated of all furnishings. They bear a lot of weight, literally and figuratively, as we walk all over them and use them as foundations for heavy sofas, tables, chairs, and more. Yet, a good rug isn't inexpensive, particularly if you splurge on a Persian, Oriental, cowhide, handwoven or any other exotic material the decor trends are citing these days. To help protect these beauties, we suggest also investing in a good rug pad. Think of it as a girdle for your rug, helping to preserve its shape but providing other support benefits:
Safety: Rug pads create a non-slip layer between the floor and the rug, which helps with safety, as well as eliminates bunching or gradual shifting.
Rug Pros: There may be a lot of activity on the surface, but most rugs actually age from the bottom up. Over time, dirt and grit trapped between the rug and floor causes the fibers to wear down, especially if there is a lot of friction between the two surfaces. As noted earlier, rug pads help prevent movement, which can significantly help increase the lifespan of a rug.
Floor Pros: This dirt and grit can also damage the flooring if constantly getting shifted around. In fact, floors are perhaps most susceptible to damage if a rug pad isn't used. Besides scratching, pads protect any dyes in the rug from bleeding through. Furthermore, they help block out any liquid damage from seeping through, which can be particularly damaging to wood surfaces if left untreated.
From spot treatments to general care, Rugsies provides services for all rug and carpet needs, ensuring not only the beauty, but also the well-being of your home. Should you be interested in securing padding for your rugs don't hesitate to contact our team, as we can deliver it directly to you!
MIAMI BEACH, FL — Rugsies Carpet & Drapery Cleaning embraces its new role as member of the Miami-Dade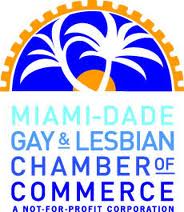 Gay and Lesbian Chamber of Commerce (MDGLCC). As South Florida's leading residential and commercial cleaner, Rugsies' active involvement with the Chamber will help support its mission to promote and grow a diverse business community. Rugsies joins the more than 600 gay and gay-friendly establishments across the county.
"In business, it's important to develop your company, but also the community it calls home," says Rugsies Founder and President Jason Loeb. "The Miami-Dade Gay and Lesbian Chamber of Commerce is a powerful network of the area's elite and we look forward to working with and championing our fellow professionals."
The MDGLCC is the county's largest not-for-profit corporation for gay and lesbian organizations. Through grassroots initiatives and a vast roster of professional associations, its membership aim to promote Miami as the year-round, gay and gay-friendly tourist destination, and headquarters for growing and established businesses alike.  With a combined local and tourist market of $8 billion dollars annually, MDGLCC is active in capturing this loyal base to enhance Miami-Dade as a diverse, thriving and sustainable international business community.
Rugsies is a full-service cleaning company for home and commercial spaces. Top-to-bottom offerings include treatments of carpet, drapery and upholstery; stain removal; air duct cleaning; tile and grout treatment; fabric protectants and fire and flood restoration. On-site cleaning and maintenance is offered throughout Miami-Dade and Broward counties. Information about specific services or how to obtain a complimentary quote can be found at www.rugsies.com or by telephone at 305-867-3279.
About Rugsies Carpet & Drapery
Based in Miami Beach, Rugsies is full-service company dedicated to clean living from floor to ceiling. A team of seasoned professionals are friendly with customers, yet tough on dust and grime that dirty up residential and commercial spaces across Miami-Dade and Broward counties. Services include carpet cleaning, air duct excavation, tile and grout work, window treatment freshening, fabric protectants, stain removal and fire and flood restoration, all of which incorporate ecological cleaning techniques to provide a happy and safe environment ready for immediate enjoyment. While homes love Rugsies, garments love sister company Sudsies Dry Cleaning & Laundry for its dry cleaning, restoration and alteration services. For more information about Rugsies, please call 1-877-RUGSIES (784-7437) or visit www.rugsies.com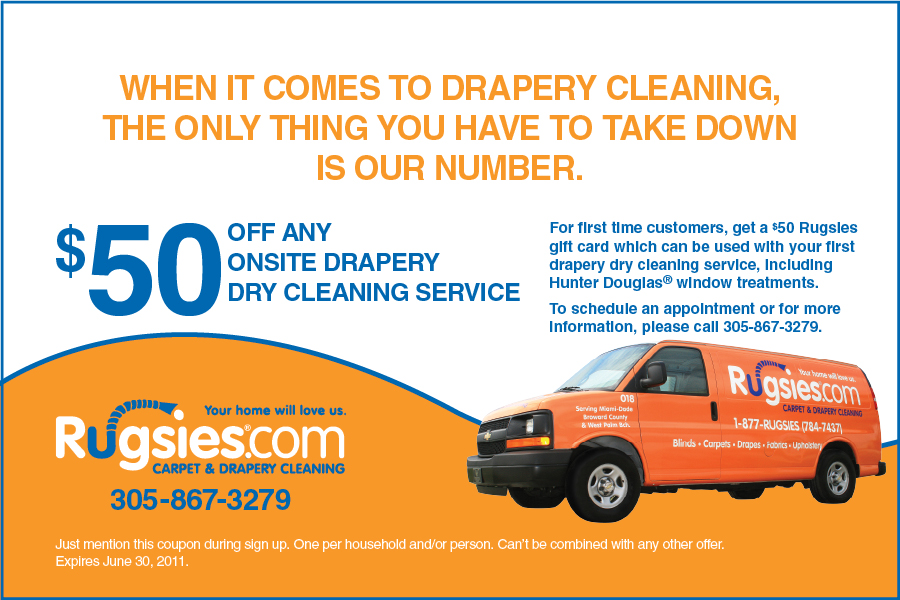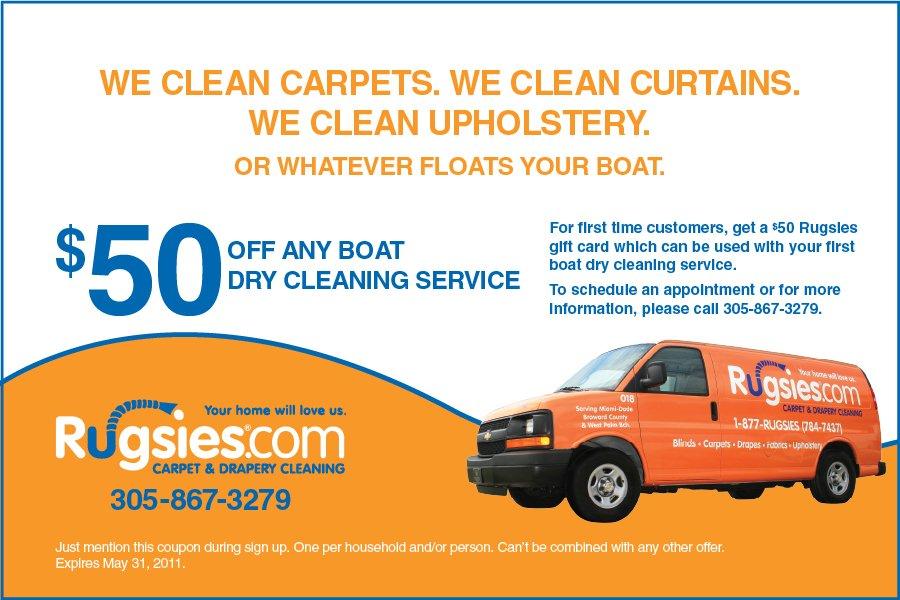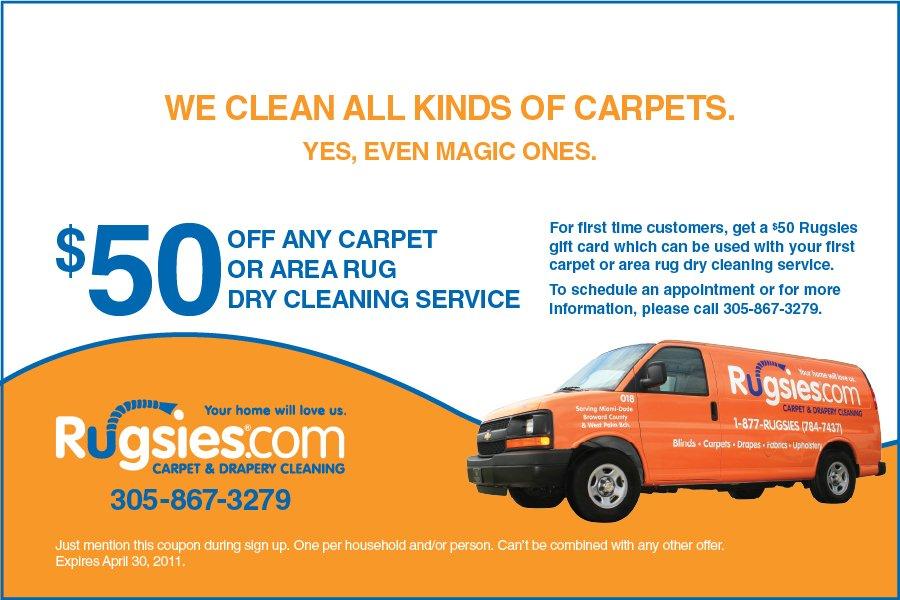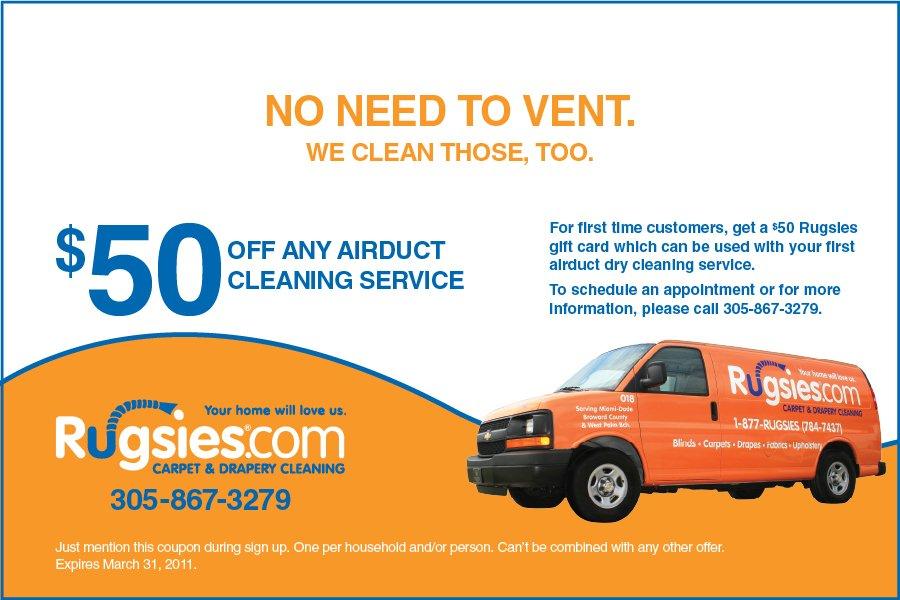 RUGSIES CARPET AND DRAPERY LAUNCHES STAINAWAY PROGRAM
THAT KEEPS RESIDENCES SPOTLESS YEAR-ROUND
MIAMI BEACH, FL –  No more unsightly protective furniture covers or shoe piles by the door. Cleanly homeowners can now actually enjoy their living spaces with the new StainAway membership by Rugsies Carpet and Drapery, South Florida's top residential and commercial cleaning company. Geared towards active households that accumulate steady spills, tracks and smudges over time, the StainAway program provides unlimited spot removal services for an annual fee.
"Hey, accidents happen" says Rugsies Founder and President Jason Loeb. "Our StainAway program is designed to help our customers keep a pristine home in between Spring cleanings."
With the purchase of any cleaning or restoration service, Rugsies customers are eligible to become StainAway members for an additional $99, which includes ongoing small stain treatments for up to one year. From grape juice spills to mud tracks, Rugsies professionals are adept at removing stubborn stains from carpets, drapery and furniture. High-tech processes, such as the Host® Dry Extraction system, ensures that stains are not just covered, but eliminated from the affected area. Green solvents are gentle on both the environment and the delicate fibers of high-end rugs, luxury window treatments and silk upholstery. All Rugsies services do not involve drapery take-down nor furniture rearrangement, requires no recovery time and are safe for children and pets, so South Floridians can resume daily activity in their favorite areas right away.
StainAway services can be arranged by dialing 305-867-3279 or emailing HappyHome@rugsies.com. All requests can be serviced within 72 hours; however, emergency scenarios are also accommodated. For the more accident-prone, regularly scheduled services can be arranged in advance according to customer preference.
Rugsies' top-to-bottom offerings include treatments of carpet, drapery and upholstery; stain removal; air duct cleaning; tile and grout treatment; fabric protectants and fire and flood restoration. These on-site services maintain homes, offices, hotels, schools, lobbies, condominiums, houses, boats and all other living and work spaces throughout Miami-Dade and Broward counties. Additional information about services or how to obtain a complimentary quote can be found at www.rugsies.com or by telephone at 305-867-3279.
About Rugsies Carpet & Drapery
Based in Miami Beach, Rugsies is full-service cleaning company dedicated to clean living from floor to ceiling. A team of well-seasoned professionals are friendly with customers, yet tough on dust and grime that dirty up residential and commercial spaces across Miami-Dade and Broward counties. Services include carpet cleaning, air duct excavation, tile and grout work, window treatment freshening, fabric protectants, stain removal and fire and flood restoration, all of which incorporate ecological cleaning techniques to provide a happy and safe environment ready for immediate enjoyment. While homes love Rugsies, garments love sister company Sudsies Dry Cleaning and Laundry for its dry cleaning, restoration and alteration services. For more information about Rugsies, please call 1-877-RUGSIES (784-7437) or visit www.rugsies.com